Welcome to Telfair
Whether you've recently moved in, are a long-time resident, or are looking for the perfect place to move, we invite you to navigate through this website to learn more about our community. Thanks for stopping by!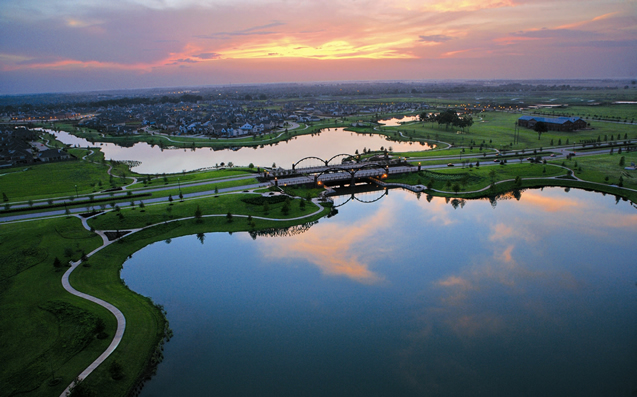 TELFAIR UPDATES
Service Area A Only!
To Vote Electronically for Area A Front Lawn Care Service
A ballot has recently been mailed to your home to vote on keeping or terminating Area A front lawn care service. Currently, your lawn care service is provided by the HOA and paid for as part of your yearly assessments. To vote electronically please click this link https://vote.electionrunner.com/election/tT3CS and enter your personal Voter ID and Voter Key Code which is printed on your ballot.
NOTE: For your ballot to be counted it must be received by 5:00 pm on Tuesday, March 16, 2021. Any ballots cast after this date and time WILL NOT be counted. You may cast your vote electronically, via mail, or by personally dropping off your ballot to Telfair Community Association, 121 Telfair Central Blvd., Sugar Land, TX 77479, during normal office hours (9:00 am - 6:00 pm, Mon-Fri) or after hours in the locked drop box located to the right of the front door (mailbox).
* If you have not yet received your ballot, please give it until Wednesday, March 3rd. After this date, please contact our office and we would be happy to supply you with a copy. 832-678-4505 or Telfair@sterlingasi.com
PLEASE NOTE: ANY BALLOT THAT IS SENT VIA ABSENTEE BALLOT SHOULD BE SENT TO TELFAIR@STERLINGASI.COM.
2021 Telfair Board of Directors
Ravi Ranjan - President
Ping Zhou - Vice President
Deepak Kanwar - Treasurer
Theresa Hollaway - Secretary
Tommy Philips - Director
Sanjay Singhal - Director
Ze Tian - Director